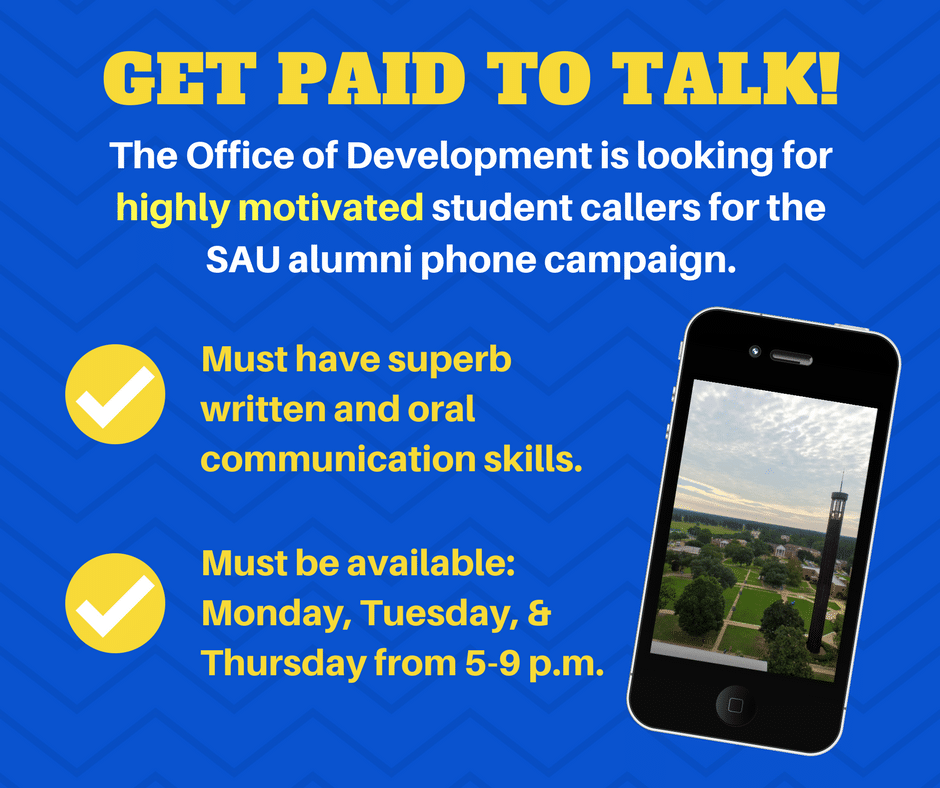 Get paid to talk! The Office of Development is now hiring for the 2017-18 school year. All students are welcome to apply. Communicate with SAU alumni from various backgrounds, raise funding for vital resources on campus, and learn negotiation techniques. This experience will look great on your resume and will help build excellent communication and business skills.
Free meals are provided to callers working dinner shifts.
Students will work 16 nights out of the semester and will work 4 hours per shift (5-9 p.m.)
Must be available to work Monday, Tuesday, and Thursday evenings.
Join our "telefamily" and make a lasting impact on campus. Apply below.
---